Monk Haircut To Try Today
The Monk Haircut has become a popular hairstyle for men in recent years, with its simplicity and versatility making it a hit among fashion-conscious individuals. This hairstyle, also known as the "Bowl Cut," is a classic look that has been worn by monks for centuries. In this article, we will explore the various modern variations of the Monk Haircut that you can try today.
What Is A Monk Haircut?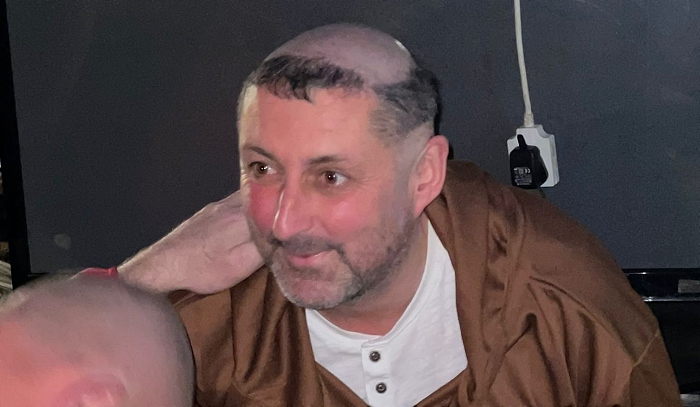 A Monk Hairstyle is a simple and classic hairstyle that is characterized by its short length and straight cut. It is typically cut in a bowl shape around the head, with the hair on the sides and back cut shorter than the hair on top. This style has been worn by monks for centuries, as it is easy to maintain and keeps the hair out of the way during daily activities.
Modern Monk Haircuts in 2023
Caesar Style Monk Haircut
The Caesar Style Monk cut is a variation that features a short, blunt fringe at the front with a slightly longer top.
Reverse Monk Haircut
This style can be styled in various ways, such as slicking the hair back or creating a messy, textured look. It's a great option for those who want a versatile and trendy hairstyle.
Sharp-Sliced Monk Haircut
The Sharp-Sliced Monk Haircut is a bold and edgy variation that features a sharp, angular cut on the top of the head.
Monk Haircut With A Tattoo
This Haircut With A Tattoo is a unique variation that features a shaved or closely-cropped top with longer hair on the sides and back. The hair on the top can be styled in various ways, while the sides and back can be decorated with a tattoo design.
Steps For Monk Haircut
Getting a Monk Haircut is a simple process that can be done at any barber shop or salon. Here are the steps to follow:
Plan Your Monk Haircut
Before heading to the salon, it's important to have a clear idea of the type of this Haircut you want. You can bring pictures or reference images to show your stylist, so they can create the exact look you desire.
Trim Your Hair
Your stylist will start by trimming your hair to the desired length.
Style Your Hair
Once your hair is trimmed, your stylist will style your hair to the desired look. They may use hair products, such as gel or pomade, to keep your hair in place and add texture.
FAQ
Q: Why do monks have a special haircut?
A: Monks have a special haircut to show their dedication to a simple and humble life. The short haircut is easy to maintain and keeps the hair out of the way during daily activities.
Q: Is it offensive to copy a monk haircut for Halloween?
A: It is important to respect cultural and religious traditions, and copying a Monk Hairstyle for Halloween may be seen as disrespectful. It's always best to avoid appropriating other cultures and instead choose a costume that is respectful and inclusive.
Conclusion
This Haircut is a classic and versatile hairstyle that has stood the test of time. With its modern variations, there's a Haircut that can suit any individual's style and personality. Haircut is a great choice. Just remember to plan your haircut, choose a style that suits your face shape and hair type, and maintain your look with regular trims and styling.
More Read On Ouji Fashion