Top 7 Wholesale Hats Vendors and Suppliers
Have you started the planning for your private label hats business, and are looking for a reliable wholesale hats supplier? You're in the right place. If you're new to the field choosing a reputable wholesaler who is reliable is difficult. There are a lot of wholesalers of headgear who advertise their reliability, only to they then disappoint you with their merchandise.
We've compiled an inventory of the most popular wholesale hat suppliers to help you make the best choice. After extensive research, we have included all their details which include their status, the types of services they offer, products they sell, contact details, and the address.
The search for reputable hat makers that offer high-quality items at affordable costs within Los Angeles can be a challenge for someone who is new to the fashion business. To aid you in the process of sourcing, we've put together an inventory of the best manufacturers of hats within Los Angeles who not only provide high-quality merchandise but also offer consulting services. Take a look at our article Top Hats Manufacturers Los Angeles today!
List of Top 7 Wholesale Hat Suppliers
Wholesale Hats

Yupoong and Flexfit LLC

Pit Bull

Richardson Sports

KB Ethos

Buck Wholesale

Star Hats and Embroidery
1.

 

Wholesale Hats
It has been producing, importing embroidering, screen printing, embroidering, and warehousing hats and caps for winter and summer use since 1979. The prices are all at wholesale prices like the name implies. Distributors, retailers, large and small companies, and premium buyers, as well as state and national amusement parks, parks, and even special event buyers, are among their clients who appreciate their services.
Many kinds of wholesale caps, hats, and caps are offered in a range of colors, based on the range of products offered by the company. Baseball hats (structured or unstructured) buckets, outdoor Aussies, visors straws, knits, military, and many more are some of the styles offered. While it is not mentioned on this page, the business sells screen-printed and embossed t-shirts Polo tops, jackets shorts, and other merchandise.
Wholesale Hats takes pride in offering the fastest turnaround time. From order submission to art approval until shipment the customer must wait for just two weeks. Customer information is kept completely private in all times. The customer's list of customers or other information will ever be sold or disclosed to an outside party or to a third party within the company in any way.
Products:
Flexfit Hats.

Richardson Hats.

Snapback Hats.

Trucker Hats.

Camo Hats.

Beanies.
2.

 

Yupoong and Flexfit LLC
Flexfit LLC (Yupoong INCUS.'s sales and distribution agency) is among the most prominent makers of bespoke private label headgear around the world. They design and manufacture hats for some of the most famous companies in the streetwear, sports golf, action sports, and outdoor sector and also offer many wholesale caps.
Yupoong is a manufacturing company with facilities located that are located in Bangladesh and Vietnam and Vietnam, which have a combined annual capacity of 20 million units. Within the United States, Flexfit has distribution hubs in California and New York.
They are known as extremely innovative companies when it comes down to creating functional, stylish cheap caps. They are genuinely able to provide original and innovative designs, ranging from eco-friendly designs such as the Recycled Retro Trucker hats to comfy designs such as their sweat- and temperature-controlling OmniMesh collection of hats. Custom embroidery is offered for their hats, both locally as well as internationally.
Products:
3.

 

Pit Bull
The company has been commit to providing top-quality products for headgear since the beginning of its existence around 2000. This strategy of uncompromising quality has led to a distinctive brand of lifestyle that offers an array of different styles of headwear for women, men, and kids.
Since its inception, more than 16 years ago the company's ethos remains the same as the time it was first founded with passion, courage and dedication. They strive to create top-quality products that go over and beyond what is expected of them providing you with an unmatched experience.
Pit Bull is a Pit Bull brand is well-known in the world of headwear, and the customers appreciate it. The brand has two collections within this collection: premium Contemporary and Original elegant. The two collections have been designed with a unique and distinct style. There are three storefronts located in major cities, starting with the base at Houston, Los Angeles, and Chicago and are all committed to giving you the best head-spinning experience that you can have.
Products:
Trucker Mesh.

Snapback.

Unstructured.

Fitted.

Strapback.

Hoop and Loop.

Knit.

Bucket.

Visor.

Cadet Hat.

IVY.
4.

 

Richardson Sports
Richardson Sports has been offering items for those who want to take part and enjoy sports since. The year 1987 was the time when the company and the brand marked an important milestone by announcing the introduction of the company's initial Pro Model baseball hat. They worked over the next 33 years to improve the performance of their headwear as well as the customer service they offer.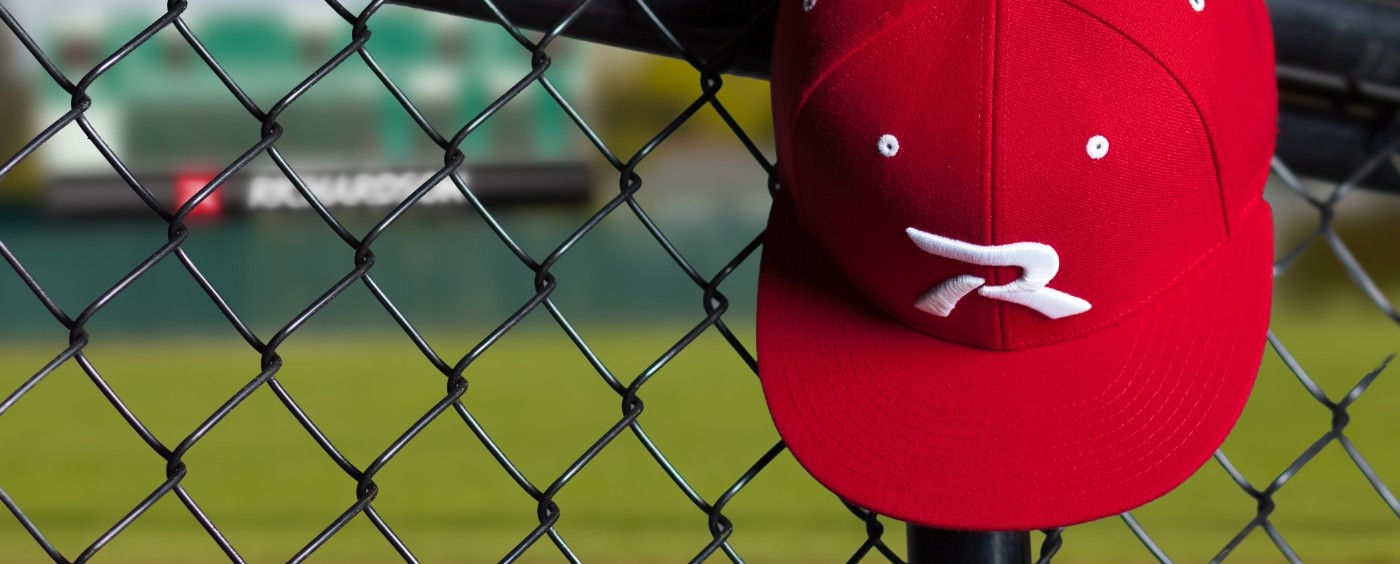 They're currently praise by their keen care for detail, their reliability, and unwavering commitment to quality. They've announced the next stage of the Performance Team Series, which comprises a complete assortment of customized baseball headgears that include a comprehensive price, as well as uniform color shades across all their products.
Richardson is most well-known for its high-performance baseball caps, however, they also manufacture headwear that is used for promotional markets, license collegiate markets as well as private brand names. Richardson Sports' headquarters are located in Oregon However, the company also operates across Ohio as well as Pennsylvania.
Products:
Headwear.

Uniforms.

Teamwear.

Sports attire.
5.

 

KB Ethos
K&B Trading, Corp. was founded in a small storefront in the middle of New York City in 2001. They've since opened a second location at Port Washington, NY, having over 20 years of experience in manufacturing headgear and offering knowledge. They are proud to offer top-quality equipment at a reasonable cost. They have made themselves well-known and have excelled in the market for headgear over the years through their own brand name, KB Ethos.
The company offers famous designs to shops across the country. They specialize in top-quality blank hats for people looking to create their own company. They aim to provide top quality headwear at an affordable price.
There is a $100 minimum order amount and your order is able to be any style, color, or quantity, as in the event that the total value of your purchase is $100 or more. Individual purchases aren't possible since the company is an wholesale firm. They have the option to end your transaction in the event that they do not meet these conditions and may also request confirmation from a business to verify resale motives.
Orders are processing in 2 to 3 working days. Their warehouse is located in New York and delivery periods differ based on the region you live in.
Products:
Masks.

Blank Hats.

Design Hats.

Youth Hats.

Summer and Winter Hats.

Accessories.
6.

 

Buck Wholesale
Buck Wholesale is based in Atlanta, Georgia, the USA and is one of the leading wholesalers online of caps and caps. They've been operating since 2003. They offer a 100% satisfaction guarantee for all of their caps and hats. Buck Wholesale focuses on providing affordable and low-cost headwear available in a variety of styles, colors, and customization options. There's a hat to fit any occasion and season, including dad and trucker caps to beanies and snapbacks.
Buck Wholesale also has one of the first 365-day returns policies in the wholesale market for headwear. Buck Wholesale provides some of the lowest prices available in the wholesale market. There are no minimum purchase requirements and a 110 % lowest price guarantee that beats cheaper prices by 10 percent.
Ten years and 50,000+ satisfied customers in the meantime their wholesale hats increased from 100 to 3000 top-quality caps and hats. Their motto remains the same: High-Quality Caps Hats at a Low Wholesale Prices. The minimum amount of purchase is not an amount the transactions will be conducted on a wholesale basis.
Products:
Baseball Hats.

Trucker Hats.

Dad Hats.

Snapback Hats.

Camouflage Hats.

Beanies.

T-Shirts.

Accessories.
7.

 

Star Hats and Embroidery
Star Hats and Embroidery specializes in premium blank caps and customized hats with your company's logo stitched onto the hats. Custom embroidery can be made for caps, hats, promotional items, shirts and many other items. They are also able to embroider flat designs, as well as puff designs in 3D.
They work with a broad array of clients, such as Fortune 500 corporations, small enterprises, Instagrammers, YouTubers, retailers, and online outlets as well as foundations, schools, NGOs, schools, and many more. For their larger customers and businesses, they offer wholesale custom embroidery wholesale hat embroidery and wholesale custom-embroidered hats bulk custom embroidery and bulk hat embroidery, and large-scale custom embroidered caps.
For more than 20 years the company has been a leading custom embroiderer and wholesale hat seller. The company strives to offer top-quality hats using the highest quality materials. Hats that are embroidered and blank from companies like Academy Fits, Decky, FlexFit, and Yupoong are available at Star Hats and Embroidery.
Dad hats, trucker caps, baseball hats Camo hats, beanies knit hats and snapbacks, flat bill hats as well as flex hats, kids and youth promotional hats, and much more could be include in their selection of hats. To begin creating your custom-designed headwear, send them your design.
Products:
Trucker Hats.

Dad Hats.

Baseball Caps.

Camo Hats.

Beanies.

Knit Hats.

Flat Bill Hats.

Snapbacks.

Flex Hats.
Read more on Ouji Fashion